The Gifted Season 2 Episode 10
Ya puedes hacer tu pedido de películas o series en el apartado de Pedidos!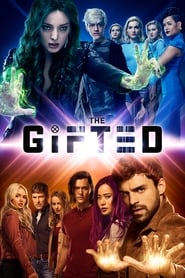 The Gifted Season 2 Episode 10
Mutant Underground lucha con la idea de acudir al Círculo Interno para que les ayuden. Andy considera reconectar con su familia cuando se entera de los poderes de su padre, pero puede que Lauren no esté tan dispuesta como sus padres a tenerlo de vuelta. Averigua si el Mutant UNderground y el Círculo Interno pueden dejar sus diferencias a un lado para salvar a John de los Purificadores.
Episode Title: EneMigo de Mi EneMigo
Air Date: 2019-01-01
Year: 2019