The Gifted Season 2 Episode 13
Ya puedes hacer tu pedido de películas o series en el apartado de Pedidos!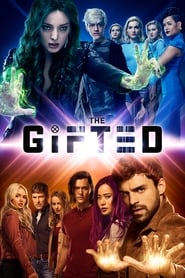 The Gifted Season 2 Episode 13
Lauren deja de dormir para evitar las fuerzas en sus sueños que la empujan a unirse a Andy y ceder a su lado oscuro. Glow está en problemas luego de ser disparado por los Purificadores, y Blink convence a los Morlocks para que dejen que Caitlin salve a Glow. Mientras tanto, Polaris aprende los detalles de lo que Reeva está planeando, y Reed ayuda a Lauren a luchar contra sus sueños.
Episode Title: TeMpestad
Air Date: 2019-01-22
Year: 2019